Manchester City are celebrating another Premier League title but their season is far from done as they also target FA Cup and Champions League success.
Here, the PA news agency looks at their plans for their coming weeks.
How will Pep Guardiola approach their final two Premier League games?
With the Premier League title race over, City can afford to ease up for their two remaining league games – away to Brighton and Brentford – before switching attention to their two finals.
The line-up for Sunday's dead rubber against Chelsea, when manager Guardiola named most of his big guns on the bench, showed he intends to lighten his star names' load. Yet there is also a need to keep players sharp and prevent rustiness.
There may be a clue to his thinking in the line-ups for the two Premier League games immediately prior to the Champions League semi-final first leg against Real Madrid. In those matches, against West Ham and Leeds, Guardiola gave all his starting XI against Madrid game time but only one – Erling Haaland – started both. We could see a similar approach with half the first-choice side starting the first game, and the other half the second.
Are there any injury concerns?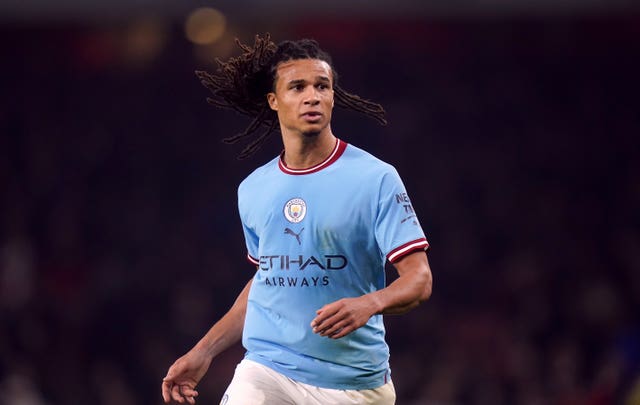 City have had a good season in terms of squad fitness with relatively few injuries. Defender Nathan Ake is currently their only sidelined player with a hamstring problem.
The Netherlands international has enjoyed a fine campaign but time is short. He may need to get some action against either Brighton or Brentford to have a chance of starting against Manchester United at Wembley or Inter Milan in Istanbul.
What will the approach to the finals from City be?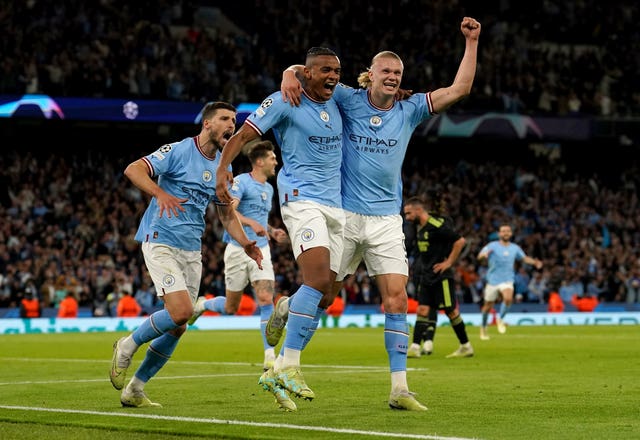 Obviously it is hard to make predictions but it is notable that Guardiola named the same side for City's three biggest games of recent weeks – the crunch Premier League clash with Arsenal and both legs against Real Madrid.
With performance levels in those games outstanding, it would appear he has found his ideal big-match XI. There could be some room for deviation in the FA Cup – for instance Stefan Ortega has been the regular domestic cup starting keeper and Riyad Mahrez's semi-final hat-trick may earn him another outing – but the side for Istanbul would seem at least pencilled in.
Can Manchester United stop City winning the treble?
United's fans may view their own team as the best hope of stopping City emulating their famous 1999 treble. City will be firm favourites to win both finals but Manchester derbies can be unpredictable.
City thrashed their neighbours 6-3 in October but United got revenge when they met again at Old Trafford in January. There was some controversy over United's equaliser in the 2-1 win but the Red Devils proved they can compete with City on a given day.
City, of course, have hit their stride since and United's mid-season charge has slowed, but Erik ten Hag's team can shine on a one-off occasion.
Do Inter pose a threat to City?
After thrashing Madrid in the previous round, City seem destined to finally claim the Champions League prize this term. It is difficult to see Inter, currently the fourth best team in Serie A, containing them.
Yet the Italians are defensively strong and do pose a threat through the likes of Romelu Lukaku, Lautaro Martinez and former City striker Edin Dzeko, so they may have a puncher's chance.